Organisation profile
Organisation profile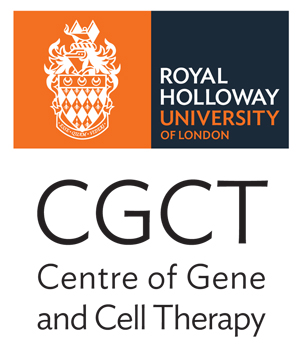 The Centre of Gene and Cell Therapy delivers research, teaching and outreach in gene and cell therapy, with a focus on rare diseases of the neuromuscular and central nervous systems.
Academics from the Biological Sciences, Computer Science and History departments work closely together and with external partners to develop novel therapeutics for rare diseases including ataxia telangiectasia, motor neuron disease (ALS) and spinal muscular atrophy, but also for more common ailments like spinal injuries and Parkinson Disease. They also work on the identification of genes responsible for rare diseases and on the repurposing of approved drug treatments for new applications. Additionally, they study the history of rare diseases from antiquity to the Middle Ages.
For details you can use the tabs above to browse researcher profiles, projects, research outputs and other relevant information.

The research activity in the CGCT has been funded by numerous charitable and public organisations including Action for A-T, the Association Française contre les Myopathies, the Daphne Jackson Trust, the European Union, Spinal Muscular Atrophy UK, Spinal Research, and others.
You can watch CGCT Director Prof Yáñez-Muñoz in a 5-minute, plain-language videoclip on the Ataxia telangiectasia research: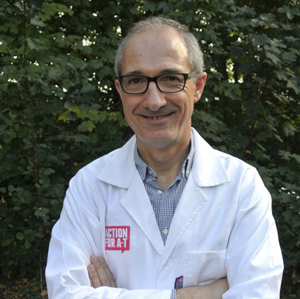 The academics in the CGCT teach undergraduate and postgraduate students in their respective areas of expertise. Much of this teaching concerns the human genome, inherited diseases and current developments in gene and stem cell therapeutics. Their research groups host final year undergraduate students, and postgraduate students enroled in the MSc by Research, or in PhD programmes,
for their research projects
.
CGCT scientists have developed and participate in numerous outreach activities. The highlight in this area is the annual Royal Holloway Rare Disease Day event, aimed at A-level student visitors who enjoy lectures, a stakeholder exhibition including many
associations of people affected by
rare diseases, and several hands-on activities in the teaching labs. The researchers also participate in other outreach activities, like in the Biology Master Class.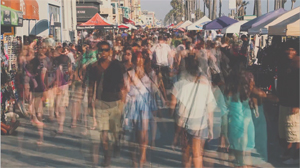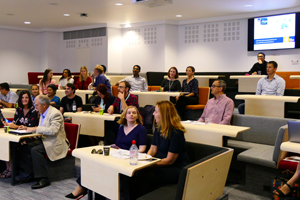 Launch Meeting of the Centre of Gene and Cell Therapy
Collaborations and top research areas from the last five years
Recent external collaboration on country/territory level. Dive into details by clicking on the dots or

Profiles
Person: Staff - Academic staff, Academic

Person: Postgraduate research student
Research output
Ali Mohammadi Nafchi, N.

,

Chilcott, E.

,

Brown, S.

,

Fuller, H. R.

,

Bowerman, M.

&

Yáñez-Muñoz, R. J.

,

15 Jun 2023

,

In: Gene Therapy.

Research output: Contribution to journal › Article › peer-review

Hussien-Ali, A.

,

2023

, (Unpublished)

383 p.

Research output: Thesis › Doctoral Thesis
1/11/17 → 11/03/24

Project: Research

Snowden, S. & Popplewell, L.

1/09/21 → 31/08/22

Project: Research