Organization profile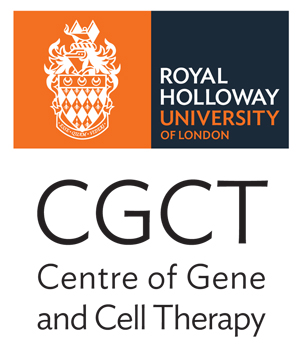 The Centre of Gene and Cell Therapy delivers research, teaching and outreach in gene and cell therapy, with a focus on rare diseases of the neuromuscular and central nervous systems.
Scientists from the Biological Sciences, Psychology and History departments work closely together and with external partners to develop novel therapeutics for rare diseases including ataxia telangiectasia, motor neuron disease (ALS), muscular dystrophies and atrophy, spinal muscular atrophy and neurofibromatosis, but also for more common ailments like spinal injuries, Parkinson Disease, Alzheimer disease and bacterial infections. They also explore public perceptions and understanding of gene therapies including genome editing, and the history of rare diseases.
The following are recent achievements of the scientists at the CGCT:
Microdystrophin gene therapy in a canine model, with a clinical trial planned

Gene therapy for oculopharyngeal muscular dystrophy

Exon skipping for Duchenne, Alzheimer and motor neuron disease

Genome editing in models of Duchenne, immunodeficiency and ataxia telangiectasia


Regulation of self-renewal in muscle stem cells

In utero gene delivery to spinal motor neurons
For details you can use the "Researchers", "Publications" and "Projects" tabs above to browse the relevant information.

The research activity in the CGCT has been funded by numerous charitable and public organisations including Action for A-T, the Association Française contre les Myopathies, the Daphne Jackson Trust, the European Union, the Gilbert Family Foundation, Jesse's Journey, Muscular Dystrophy UK, Spinal Muscular Atrophy UK, Spinal Research, Rosetrees Trust, and others. Research has also been supported by Biotech companies like Sarepta Therapeutics, Benitec Biopharma and SynPromics.
You can watch CGCT Director Prof Yáñez-Muñoz in a 5-minute, plain-language videoclip on the Ataxia telangiectasia research: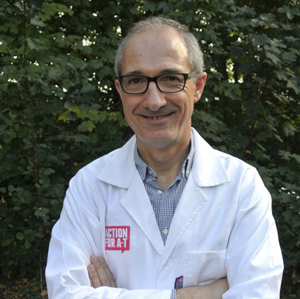 The academics in the CGCT teach undergraduate and postgraduate students in their respective areas of expertise. Much of this teaching concerns the human genome, inherited diseases and current developments in gene and stem cell therapeutics. Their research groups host final year undergraduate students, and postgraduate students enroled in the MSc by Research,
for their research projects
. The MSc students in the current academic year are Julia Choromanska,
Gabriel
Jennings, Leoni Mahal, Ben Sadler and Chiara Sidoli.
CGCT scientists have developed and participate in numerous outreach activities. The highlight in this area is the annual Royal Holloway Rare Disease Day event, aimed at A-level student visitors who enjoy lectures, a stakeholder exhibition including many
associations of people affected by
rare diseases, and several hands-on activities in the teaching labs. The researchers also visit secondary schools, like in the Biology Master Class.
Beyond their teaching activities, the academics have prominent roles in relevant charities like the British Society for Gene and Cell Therapy (where Prof 

Yáñez-Muñoz

is the Treasurer and Dr Popplewell is a member of the Board) and the Genetic Alliance UK (chaired by Prof 

Yáñez-Muñoz

). Finally, Prof 

Yáñez-Muñoz

is the Editor-in-Chief of the scientific journal Gene Therapy.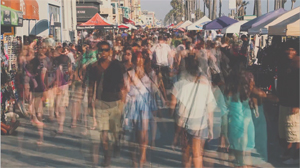 The CGCT has an outstanding Advisory Board with members providing expertise in the public and corporate sectors. The members of the Board are:

Paul Hogg, Royal Holloway, Vice-Principal (Innovation & Regulatory Affairs)
Sven Kili, Biotech Consultant and Board member, Centre for Commercialization of Regenerative Medicine
Alicen Nickson, Royal Holloway, Director of Research and Enterprise
Katie Normington, Royal Holloway, Deputy Principal (Academic)
Emma Richards, Royal Holloway, Development Manager
David Thomson, Close Brothers Group, CEO, Invoice Finance and Rentals Division
Tania Tirraoro, Special Needs Jungle, CEO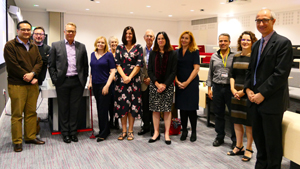 Group photo after the first meeting of the Advisory Board at the Centre launch