Dr Stefano Jossa is Reader in Italian. He is currently holding the De Sanctis chair at the ETH Zurich (Switzerland) and will be a Visiting Professor at the University of Parma (Italy) soon afterwards. He joined Royal Holloway University of London in 2007 as Lecturer (2007-2011), becoming Senior Lecturer in 2011 and Reader in 2014. He graduated at the University of Naples (Italy) in 1988 and gained his PhD at the University of Pisa (Italy) in 1993. He was awarded a Fellowship at Villa I Tatti - The Harvard University Centre for Italian Renaissance Studies in 2001-02 and at the Herzog August Bibliothek in Wolfenbuettel (Germany) in 2006. He has given invited lectures at various Universities worldwide (UK: Oxford, Cambridge, Edinburgh, Reading, Leeds, Warwick, Exeter, Sussex; Italy: Rome La Sapienza, Florence, Palermo, Perugia, Roma Tre, Siena, Urbino, Venice, Verona; Switzerland: Lausanne; France: Paris 3; Germany: Berlin; Belgium: Liège, as well as at the Scuola Normale Superiore in Pisa, Italy, and Cornell University in the US). He has participated in conferences in New York, Chicago, San Francisco, Toronto, York, London, Rome, Florence, Turin, Naples, Palermo, Venice, Trento, Madrid, Coimbra, Bonn, Utrecht, Copenaghen, and Zurich. He has been invited to speak at the Istituto Italiano di Cultura in Barcellona (Spain), Basel (Switzerland) and London. He has published extensively on Italian Renaissance, and on the process of Nation building in Italy expressed through literature. He has contributed with articles and reviews to the main refereed journals in the field of Italian Studies, such as "Giornale Storico della Letteratura Italiana", "Lettere Italiane", "Intersezioni", "Filologia e Critica", "Italianistica", "Studi e Problemi di Critica Testuale", "La Rassegna della Letteratura Italiana", "Esperienze Letterarie", "Schifanoia", "Allegoria", "Critica letteraria", "Storica", "Modern Language Quarterly", "Modern Language Review" and "Italian Studies". He is a regular contributor the the cultural pages of the Italian daily newspaper "il manifesto" with reviews of art exhibitions in London. His public engagement spans from participations in literary festivals to radio and newspapers interviews.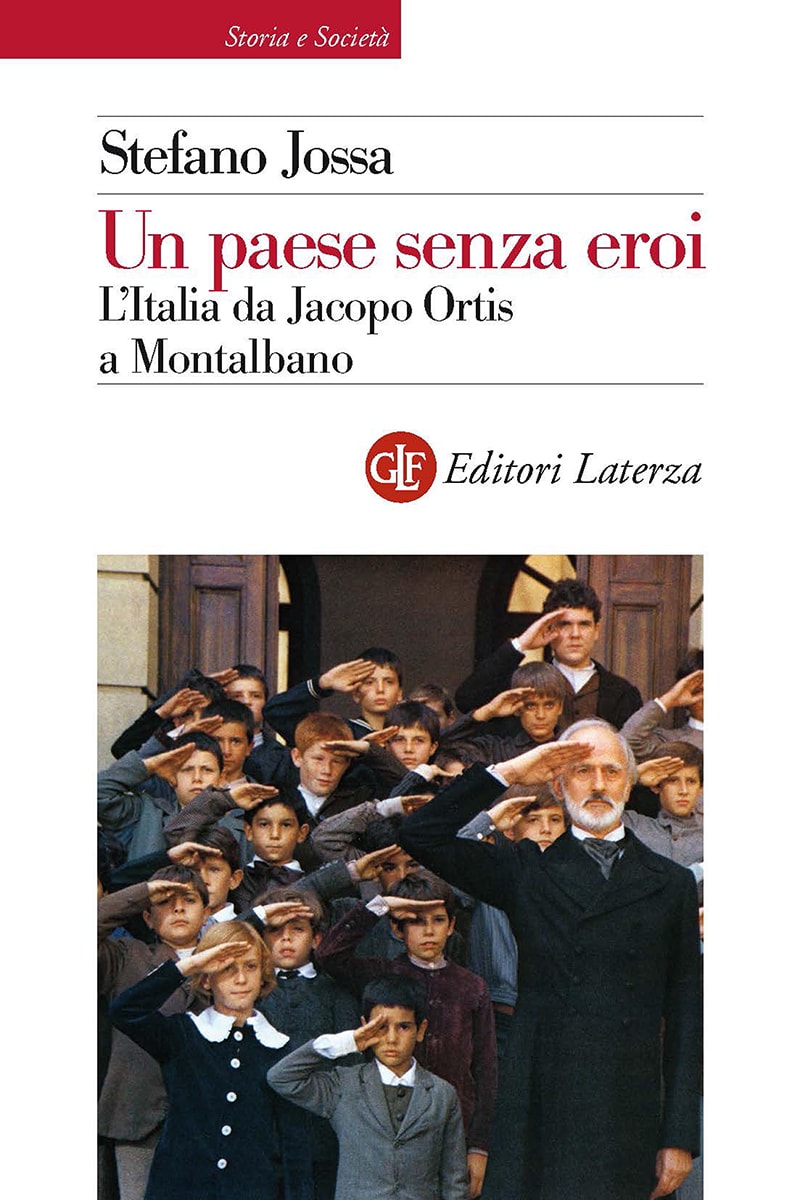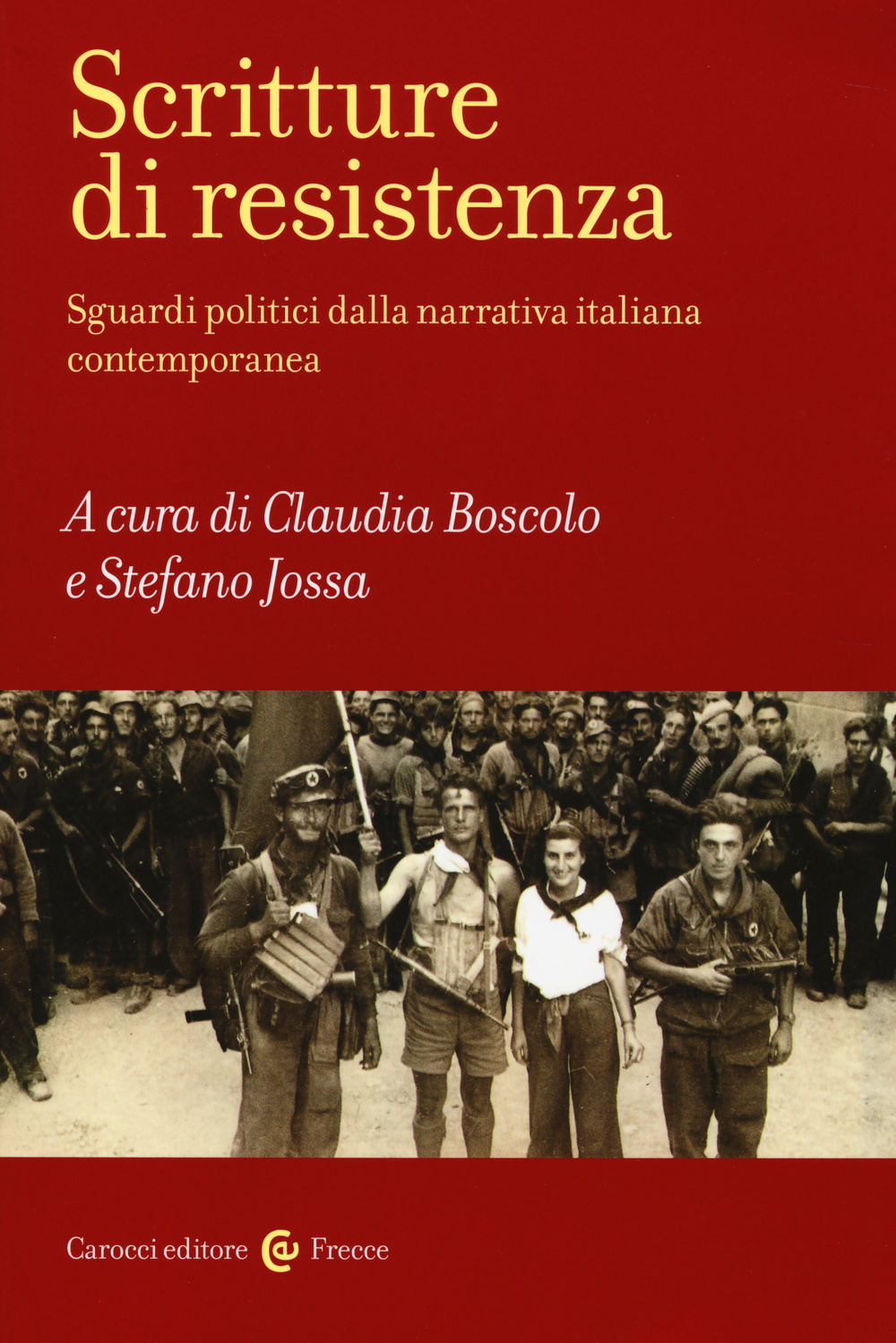 Research
Dr Jossa is the author of Un paese senza eroi. L'Italia da Jacopo Ortis a Montalbano (Roma-Bari: Laterza, 2013), a historical reconstruction of the cultural contribution of literary characters to national iconography. His research develops along two main threads: the Italian Renaissance and the Italian national identity expressed through literature. In the former field, his book Ariosto (Bologna: il Mulino, 2009) stands as a reference-point for Ariosto studies. In the latter, he is the author of L'Italia letteraria (Bologna: il Mulino, 2006), a broad exploration of the contibution of Italian literature to the Italian national identity, which had a significant impact on Italian public discourse and political debate. He has co-authored and co-edited (with Yolanda Plumley and Giuliano Di Bacco) the volume Citation, Intertextuality and Memory in the Middle Ages and the Renaissance (Exeter 2011); (with Claudia Boscolo) Scritture di resistenza. Sguardi politici dalla narrativa italiana contemporanea (Rome: Carocci, 2014), a discussion of contemporary Italian writers' political engagement; (with Giuliana Pieri) Chivalry, Academy, and Cultural Dialogues : The Italian Contribution to European Modernity (Oxford: Legenda, 2016), a Festschrift in honour of their retired colleague Prof. Jane E. Everson.  He has also edited, co-authored and co-edited various special issues of academic journals: two special issues on European Petrarchism of the journal Italique, volumes 14 and 15 (Geneva 2011 and 2012), and (together with Ambra Moroncini) the special issue on Comedy, Parody and the Plurality of Discourses in Renaissance Italy of the journal Renaissance & Reformation (Toronto 2017). To the historical and philological approaches of his Italian background he has added more recent interests in cultural, reception and visual studies. He is also interested in gender issues (an interest that has led to the articles on the myth of the Amazons and on the word "matria" in Italian cultural debate).
Projects
Dr Jossa's research on the Italian Renaissance, with particular regard to the relationships between literature and religion, focusing on the cases of Ariosto and Castelvetro, and on Italian national identity, with specific focus on the aesthetical and political debate in 20th-century Italy, is ongoing. He is currently co-editing (together with Giuliana Pieri) a collection of essays on Chivalry, Academy and Cultural Dialogues (to be published by Legenda).
Teaching
IT1230 - Love, Religion, and Society: The Italian Three Crowns; IT1820 - Modern Italian Theatre; IT1950 - Building the Nation: Heroes and Anti-Heroes, from Pinocchio to The Leopard; IT2500 - Renaissance Transgressions: Aretino/Titian, Cellini/Michelangelo; IT3070 - Essay in Italian; IT3430 - Of Women, Knights, Weapons, Loves: The Italian Chivalric Tradition; ML2203 - Boccaccio's Decameron and the European narrative.
Doctoral Supervision
Dr Jossa welcomes PhD researches on the Italian Renaissance, especially the epic-chivalric poem, and the relationships between literature and religion at the time, as well as on Italian national identity, icons, and symbols expressed through literature. Further focus on Risorgimento, contemporary reception of Italian classics and relationships between fiction and history would also be welcome. He is currently supervising Dott. Ambra Anelotti's PhD dissertation on the reception of Ariosto in Counter-Reformation Naples and Dott. Chiara Bechis's dissertation on Tasso and Dante. Examples of previous supervisions: Dott. Sebastiano Arena's PhD dissertation on Federico De Roberto and Catania: The Birth of A Modern City : De Roberto's 'Passages' of Catania (PhD 2016), and Dott. Serena Alessi's PhD dissertation on the myth of Penelope in Italian literature: From Silence to Voice: Penelope's Feminist Odyssey in Italian Literature (PhD 2015).
.