Personal profile
Personal profile
Dr Stefano Jossa is Reader in Italian. He joined Royal Holloway University of London in 2007 as Lecturer (2007-2011), and became Senior Lecturer in 2011 and Reader in 2014.
His research specialises in the Italian Renaissance and the Italian national identity expressed through literature. He held Visiting Professorships at the Polytechnic (ETH) of Zurich (Switzerland - De Sanctis Chair, 2017), the University of Parma (Italy, 2017) and the University of Roma Tre (Italy, 2018). 
He has given invited lectures at various Universities worldwide (UK: Oxford, Cambridge, Edinburgh, Reading, Leeds, Warwick, Exeter, Sussex; Italy: Rome La Sapienza, Florence, Palermo, Perugia, Roma Tre, Siena, Urbino, Venice, Verona; Switzerland: Lausanne; France: Paris 3; Germany: Berlin; Belgium: Liège, as well as at the Scuola Normale Superiore in Pisa, Italy, and Cornell University in the US). He has participated in conferences in New York, Chicago, San Francisco, Toronto, York, London, Rome, Florence, Turin, Naples, Palermo, Venice, Trento, Madrid, Coimbra, Bonn, Utrecht, Copenaghen, and Zurich. He has contributed with articles and reviews to the main refereed journals in the field of Italian Studies, including "Italian Studies", "The Italianist", "Modern Language Quarterly", "Modern Language Review", "Giornale Storico della Letteratura Italiana", "Lettere Italiane", "Intersezioni", "Filologia e Critica", "Italianistica", "Studi e Problemi di Critica Testuale", "La Rassegna della Letteratura Italiana", "Esperienze Letterarie", "Schifanoia", "Allegoria", "Critica letteraria", and "Storica". He is a regular contributor the the cultural pages of the Italian daily newspaper "il manifesto" with reviews of art exhibitions in London. His public engagement spans from participations in radio and newspapers interviews  to iterary festivals, including the Festival della Letteratura di Mantova (Italy) and the Festival of Italian Literature in London (FILL). In 2018 he was invited to give the keynote address at the themed conference of the Society for Italian Studies (Sussex University) and the Lucrezia Zaina Bequest Lecture (Liverpool). 
Festival of italian Literature in London
Educational background
MA: University of Naples (Italy), 1988.
PhD: University of Pisa (Italy), 1993.
Senior Fellow: Higher Education Academy, 2020.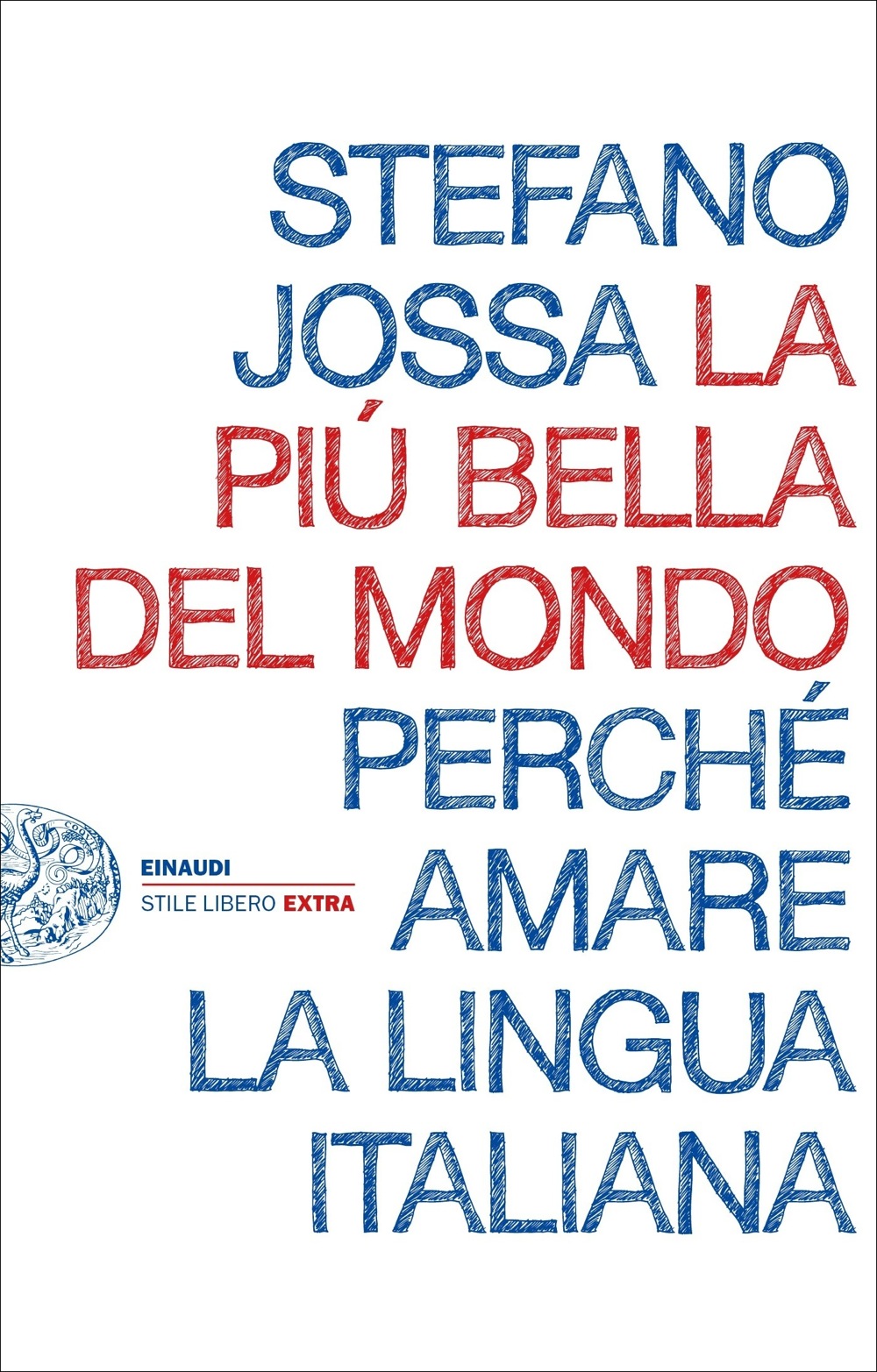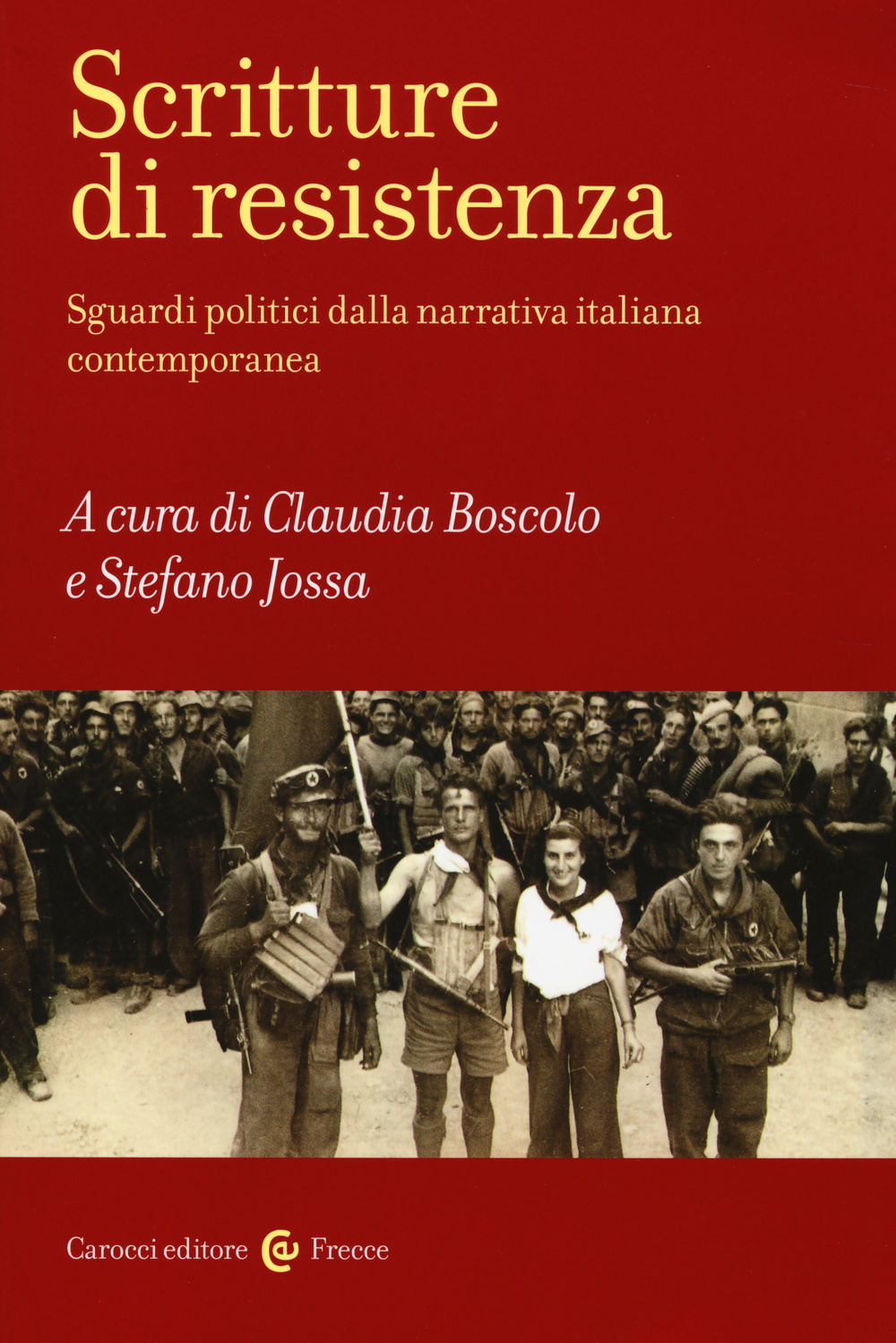 Research
Dr Jossa is the author of five scholarly monographs and one monograph for the general public. His most recent book, La più bella del mondo (Turin: Einaudi, 2018), a wide-ranging exploration of the beauty of Italian language, has attracted and continues attracting considerable media attention. His previous monograph, Un paese senza eroi. L'Italia da Jacopo Ortis a Montalbano (Rome: Laterza, 2013), a historical reconstruction of the cultural contribution of literary characters to national iconography, has considerably influenced the public debate in Italy. His research develops along two main threads: the Italian Renaissance and the Italian national identity expressed through literature. In the former field, his book Ariosto (Bologna: il Mulino, 2009) stands as a reference-point for Ariosto studies. In the latter, he is the author of L'Italia letteraria (Bologna: il Mulino, 2006), a broad exploration of the contibution of Italian literature to the Italian national identity, which had a significant impact on Italian public discourse and political debate. He has co-authored and co-edited: (with Jane E. Everson and Andrew Hiscock) Ariosto, the Orlando Furioso and English Culture (Oxford: Oxford University Press, 2019 - Proceedings of the British Academy), a cutting-edge exploration of Ariosto reception in British culture; (with Yolanda Plumley and Giuliano Di Bacco), Citation, Intertextuality and Memory in the Middle Ages and the Renaissance (Exeter 2011); (with Claudia Boscolo), Scritture di resistenza. Sguardi politici dalla narrativa italiana contemporanea (Rome: Carocci, 2014), a discussion of contemporary Italian writers' political engagement; (with Giuliana Pieri) Chivalry, Academy, and Cultural Dialogues : The Italian Contribution to European Modernity (Cambridge: Legenda, 2016), a Festschrift in honour of our retired colleague Prof. Jane E. Everson.  He has also edited, co-authored and co-edited various special issues of academic journals: two special issues on European Petrarchism of the journal Italique, volumes 14 and 15 (Geneva 2011 and 2012); (with Ambra Moroncini) the special issue on Comedy, Parody and the Plurality of Discourses in Renaissance Italy of the journal Renaissance & Reformation (Toronto 2017); and (with Serena Alessi), Italian Heroines: Women, Gender, and Nationhood in Italy, special issue of the Italianist (2018.3, forthcoming). To the historical and philological approaches of his Italian background he has added more recent interests in cultural, reception and visual studies. He is also interested in gender issues (an interest that has led to the articles on the myth of the Amazons and on the word "matria" in Italian cultural debate).
Ariosto, the Orlando Furioso and English Culture
Projects
Dr Jossa is the recipient of a BA/Leverhulme SRG on the Ridolfi collection of letters at the archives of RHUL (2020-2022). Dr Jossa's research on the Italian Renaissance is ongoing, with particular regard to the epic-chivalric, genre, and the relationships between literature and religion, focusing on the cases of Ariosto and Castelvetro. His research on the Italian national identity focuses on the aesthetical and political debate in 20th-century Italy. He has organised: (together with Jane E. Everson and Andrew Hiscock) the British Academy conference Ariosto, the Orlando Furioso and English Culture, 1516-2016 (London, The British Academy, 28-29 April 2016); the study day Resisting Writers Narratives of Identity and Impegno in Contemporary Italy (London, IMLR, 7 October 2015); and (together with Simone Testa and Steven Clucas) the symposium Liberty, Irreverence, and the Place of Women in Early Modern Italian Culture (London, IMLR, 11 May 2018).
British Academy Conference: Ariosto, the Orlando Furioso and English Culture, 1516-2016
Liberty, Irreverence, and the Place of Women in Early Modern Italian Culture
Resisting Writers Narratives of Identity and Impegno
Teaching
Dr Jossa is a Senior Fellow of the Higher Education Academy. His undergraduate and postgraduate teaching focuses on the close reading of some of the major Italian classics, which are among the landmarks of Western Literature: Dante's Vita Nuova and Divine Comedy, Petrarch's Canzoniere, Boccaccio's Decameron, Ariosto's Orlando Furioso, Foscolo's Last Letters of Jacopo Ortis, Collodi's Pinocchio, Calvino's The Path to the Spiders' Nests, and Tomasi di Lampedusa's The Leopard.
He has been awarded the 2015 Loescher and Accademia della Crusca special mention for teaching Italian as a foreign language with a video on teaching Dante produced with my own and media students at RHUL and funded by RHUL-HARC. The relevant video is available on youtube (https://www.youtube.com/watch?v=bFxztF5dPUU) and the motivation for the prize is available here: http://www.loescher.it/download/dante_2015/10_univ_london.pdf. 
Awards
BA/Leverhulme SRG: 2020-2022
Herzog August Bibliothek (Wolfenbuettel, Germany): 2006
Villa I Tatti - The Harvard University Centre for Italian Renaissance Studies: 2001-02
PG and Doctoral Supervision
Dr Jossa welcomes PhD researches on the Italian Renaissance, especially the epic-chivalric poem, and the relationships between literature and religion at the time, as well as on Italian national identity, icons, and symbols expressed through literature. Further focus on Risorgimento, contemporary reception of Italian classics and relationships between fiction and history would also be welcome. He is currently supervising Dott. Chiara Bechis's dissertation on Tasso and Dante, Dott. Marina Gobbi's dissertation on Filippo Sassetti reader of Dante and traveller to India, and Jess Messanie's MRes dissertation on the representation of death in Dante and Milton. Examples of previous supervisions: Dr Ambra Anelotti on the reception of Ariosto's Orlando Furioso in Counter-Reformation Naples (PhD 2019); Dr Serena Alessi on the myth of Penelope in Italian literature: From Silence to Voice: Penelope's Feminist Odyssey in Italian Literature (PhD 2015); and Dr Sebastiano Arena on Federico De Roberto and Catania: The Birth of A Modern City : De Roberto's 'Passages' of Catania (PhD 2016). Under his supervision Veeral Thankey has obtained her MRes in Comparative Literature with a thesis on Dante's Divine Comedy and Vyas's Srimad Bhagavad Gita (2017).
Blogs
Dante Study Day at Royal Holloway
La piu bella del mondo - The Most Beautiful in the World: a Series at the Italian Cultural Institute in London
Chivalry, Academy and Cultural Dialogues: the Italian contribution to European modernity
Ariosto, Cervantes, Shakespeare in 2016: three writers for a centenary celebration
Ariosto, Harry Potter and Hippogriffs: Weaving Textual Webs
Contacts
https://royalholloway.academia.edu/StefanoJossa
https://twitter.com/jossastefano?lang=en
https://www.facebook.com/stefanojossa
External positions
Visiting Examiner, University of Sussex
1 Sept 2015 → 31 Aug 2018
Keywords
Italian Renaissance

Italian national identity

Ariosto

Castelvetro

Italian Petrarchism

Italian hero
Collaborations and top research areas from the last five years
Recent external collaboration on country/territory level. Dive into details by clicking on the dots or

Translated title of the contribution
:
A Country Without Heroes: Why Italy doesn't have Robin Hood
Jossa, S.

,

17 Oct 2013

, Rome-Bari:

Editori Laterza

.

288 p.

Research output: Book/Report › Book

Translated title of the contribution
:
La fondazione di un genere. Il poema eroico tra Ariosto e Tasso
Jossa, S.

,

2002

, Roma:

Carocci

.

Research output: Book/Report › Book
1/03/21 → 31/03/21

Project: Other

1/09/20 → 31/08/22

Project: Research

1/09/20 → 31/08/22

Project: Research